Image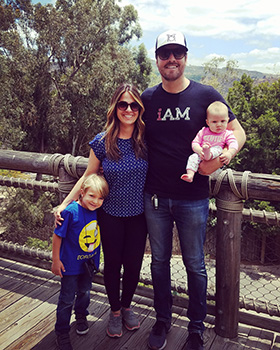 Lianna and Elias Berlinger
Company Founders
Lianna and Elias Berlinger
Lianna Berlinger is an experienced early childhood educator as well as a musician. She started My Music Workshop in 2009 by teaching music enrichment classes in preschools. The classes were a hit and the program has continued to grow since then. Lianna studied Early Childhood Development at San Diego State University and has appeared on TV's popular AMERICAN IDOL as a "Hollywood Week Top 100" contestant. As a child Lianna was surrounded by music in her home. She continued her musical interest through the years and eventually learned to play the guitar and piano. A singer at heart, Lianna made her way to the stage and began performing all around San Diego. She was soon a regular at The House of Blues, performing weekly. Lianna also dreamed of teaching music to children. While teaching preschool Lianna was inspired to combine her musical talent with her love of teaching, resulting in the creation of My Music Workshop. Lianna wrote 13 songs in 2013/2014 that became her children's album "Dare to Dream," which is used extensively in My Music Workshop classes as part of the curriculum.
Elias Berlinger is My Music Workshop's co-owner. Elias has always strived to combine his two passions, teaching and music. In 2008 he created a plan to open a music school in San Diego. As this began to unfold, his wife Lianna started teaching preschool enrichment music classes. As this program grew Elias changed course and came on board. He became a teacher for the program and also sought to create a curriculum for preschool children that was unique and fun. This emerged years later as "Little Music Masters," the curriculum used by My Music Workshop. Elias has been a teacher for his entire career, working for large school districts and as a director for a Music School and After School Program provider in Bel Aire, CA. Elias holds a B.S. degree from the school of Business at San Diego State University, and also holds a certificate of music performance in drums and percussion from Musicians Institute in Hollywood. In addition, he has studied Education and Early Childhood Development at the university level and has taught an extensive amount of preschool music classes. He has also spent many years providing one on one and group music lessons to students of all ages.
The couple now has two children, Jay, born in 2013 and Lyra, born in 2018.
My Music Workshop Franchise Owners
---
Image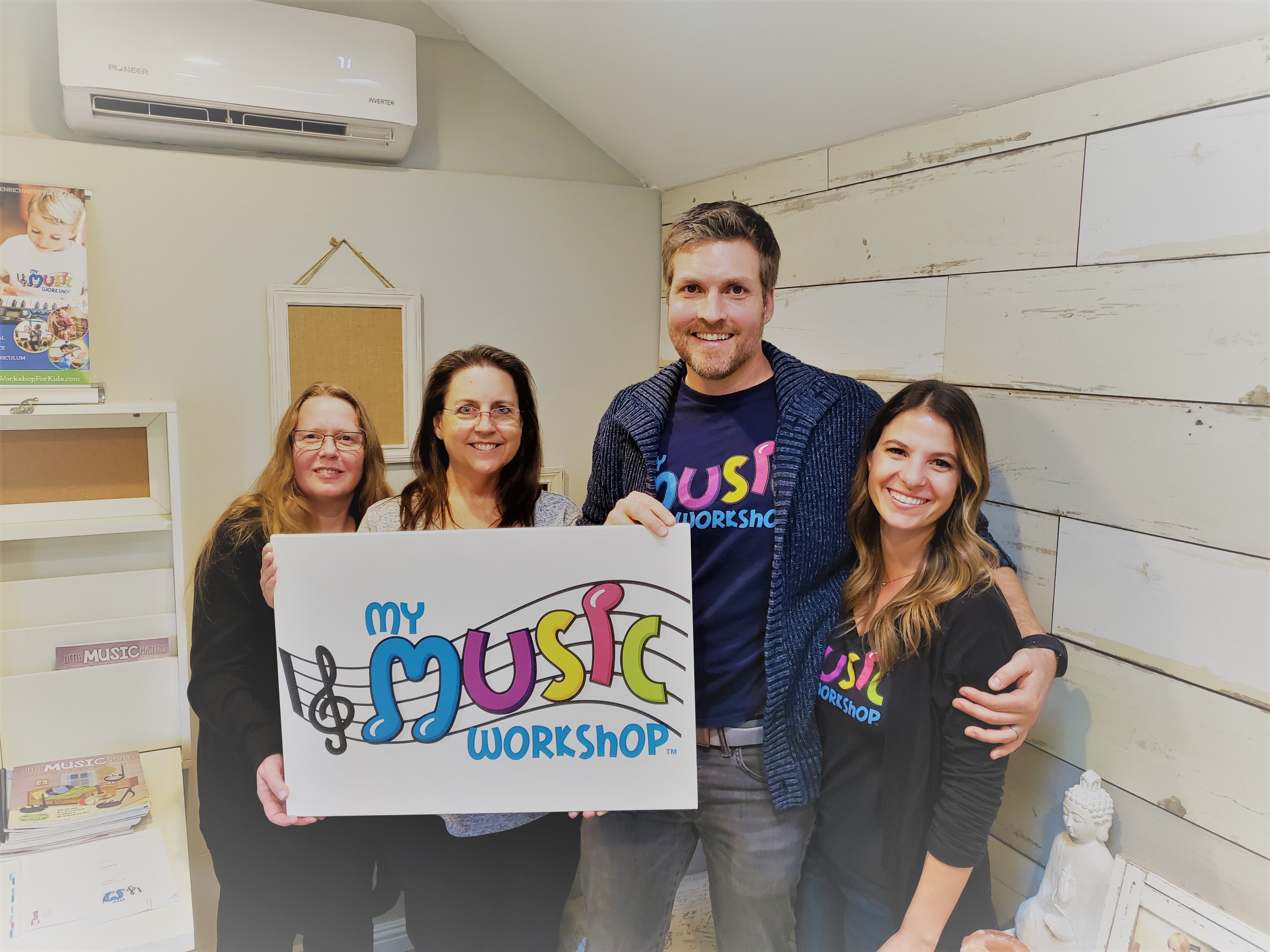 My Music Workshop-Henderson/Las Vegas, NV
Owners-Jody Hudson, Lisa Olsen
My Music Workshop-Henderson/Las Vegas, NV
Owners-Jody Hudson, Lisa Olsen
Having been awarded the very first My Music Workshop franchise in December 2018, Jody Hudson and Lisa Olsen are thrilled to bring My Music Workshop to the Las Vegas Valley.
Growing up in San Diego, CA, by age 2, Jody was already wowing the church pastor by her rendition of Jesus Loves Me and Jesus Loves the Little Children. Her parents knew music was in her future. By age 7, she was introduced to the accordion and played throughout her teen years, winning numerous awards through the Accordion Federation of North America in Los Angeles. In seventh grade, Jody had the privilege of being a student of the great American Christian music singer, Sandi Patty, who influenced her love of music even more. During those early years, Jody went on to sing, write songs and play guitar for local church groups, playing at various events throughout San Diego County.
As an adult, Jody became the mother of two children after achieving a successful business career as a Regional Communications Manager for E.F. Hutton and then as a Major Account Manager with MCI but knew her heart ached to be home with her children. She finally made the decision to open her own daycare and found her passion for music and educating children went hand in hand. Her daily routine always included playing guitar and singing children's songs, mostly created on the fly, that were educational, fun and catchy. Jody was also a columnist for Today's Woman magazine addressing various challenges women face, usually in a lighthearted, comedic manner.
Jody stepped back into corporate America as her children grew older, but always maintained that love of owning her own business, playing music and educating children and knew some day she would return to it.
Also, a native Californian, Lisa has an extensive knowledge and appreciation of music and lyrics as she realized at a young age her ability to retain lyrical balladry and rhythmical composition was vast. Her support for children's music education has been tireless. Lisa also maintains a successful business career spanning over 30 years of leadership and management and handles the administrative duties of My Music Workshop.
Jody is the mother of two children; Daniel and Staci and grandmother to two grandsons, Samuel and William.
Lisa is the mother of two children; Cassandra and Matthew.
Together, Jody and Lisa are bringing My Music Workshop and their mantra Live Joyfully to the preschools and families of Henderson, Las Vegas and Boulder City.
Image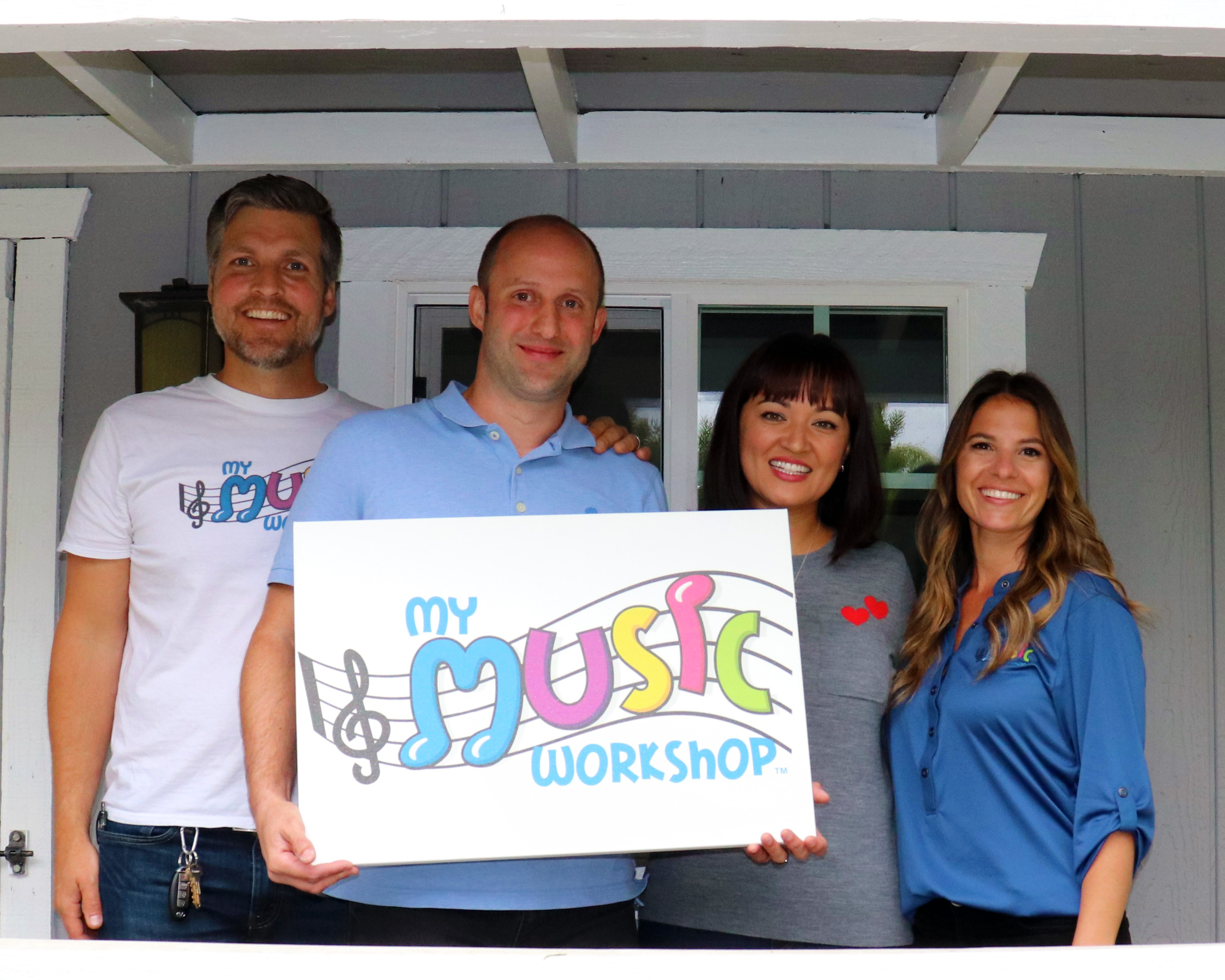 My Music Workshop-Phoenix/East Valley, AZ
Owners-Tania and Thor Jeppesen
My Music Workshop-Phoenix/East Valley, AZ
Owners-Tania and Thor Jeppesen
Thor and Tania Jeppesen are so happy to be part of the My Music Workshop family!
Tania's love for music started at a very young age. She always loved to sing and perform so she took advantage of every opportunity to participate in talent shows, musicals, bands and choirs in school and church from elementary school through college. Tania has a bachelor's degree in Industrial Engineering and had a great career in Supply Chain and HR working for Target and Coca-Cola.
Thor was born and raised in Caracas, Venezuela. He decided to become a musician at the young age of 13 while attending a Guns & Roses concert. He started playing bass guitar and by the age of 16, he was playing shows in cities across Venezuela. Thor moved to the United States at age 19 and played with many bands in Ft. Lauderdale, Los Angeles and Las Vegas. He performed in over a thousand shows with his main band, Ashley Red, and opened for great artists such as Bon Jovi, Brett Michaels, and many others. Today his biggest musical passion is writing uplifting, positive songs inspired by God, family, friendships and hope. He also loves recording and producing original songs in his home studio. Thor has a bachelor's degree in Graphic Design.
When Thor and Tania had their first daughter, Tiana, in 2016, they knew they wanted to pursue careers that would allow them to spend as much time as possible together as a family. They had another daughter, Tielle, in 2017, while Tania did some independent consulting and Thor continued playing bass with Ashley Red and completing his first original EP. In early 2019, they came across the opportunity to own a My Music Workshop franchise and the more they learned about the business, the more they were convinced it would be a great fit for them and their family. Since starting the business in June 2019, they are privileged to be teaching in 10 schools to over 100 students. They look forward to the opportunity to continue spreading joy through music in the Phoenix area!
Teachers-San Diego/Orange County, CA
All instructors meet preschool teacher requirements and are real musicians!
Learn more about our instructors in our San Diego and Orange County locations.
---
Image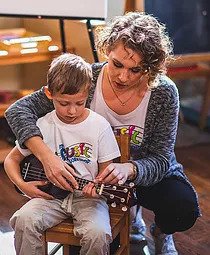 Ms. Carole
San Diego Director/Teacher
San Diego Director/Teacher
Carole Crocco is an impassioned classical singer, songwriter, music educator, and advocate for the arts in the lives of young children. Carole began studying voice at the age of ten with acclaimed vocal artist and songwriter, Michelle Wiley. She was a professional chorister for the Bel Canto Children's Chorus touring internationally from the British Colombia all the way to the Vatican. Carole Crocco completed the Applied Music Program at Long Beach City College where she majored in Vocal Performance. She was awarded the Students for the Advancement of Music Majors Scholarship, the Helen Dagett Music Scholarship, and was the winner of the Long Beach City College Concerto Competition. Carole has been a featured soloist for LA's only summer opera festival, Angels Vocal Art and has been a music instructor for a wide array of ages and multiple disciplines. She worked for Tritone Music Academy as a group guitar instructor for elementary aged students. Carole has also worked as a Teaching Artist for All the Arts for All the Kids Foundation specializing in vocal music instruction for students in Kindergarten through Sixth Grade. While Carole delights in teaching music to children of all ages, she is excited to grow in her expertise teaching music to Preschool aged children. She is deeply committed to planting the early seeds of a lifelong love for music in the lives of children. It is her mission to facilitate musical experiences that empower children to gain confidence in their ability to learn new things, promote powerful connections in their developing brains, and allows them to learn through play.
Image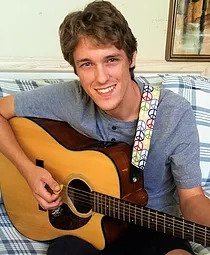 Mr. Austin
Teacher, Orange County
Austin was born and raised in south Orange County. At the age of ten, he started playing the drums and started his first rock band. By age twelve, he had self-taught himself how to play guitar, bass, sing, and even engineer his own music. Over the years, he has performed at hundreds events, ranging from The Orange County and Los Angeles County Fair, to churches, charities, open mics, colleges, music festivals, small clubs, and even The House of Blues Hollywood and Anaheim. He has opened up for national touring acts, as well as toured himself all over the California scene. For almost 2 years, he worked as a preschool teacher, primarily working with two and three year olds. He currently is going back to school to receive his Bachelor's Degree in Liberal Studies at Cal State Fullerton. -"I love how now I can finally show my love for music and share it with children who get just as excited about it as I do."
Image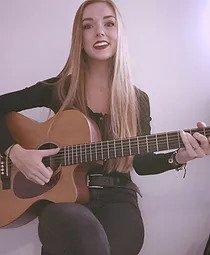 Ms. Dakota
Teacher, San Diego
Dakota was born and raised in Dover, Ohio. She has a Bachelor's Degree in Psychology from Kent State University, and has continued on to receive her Early Childhood Education Units after moving to California. She loved singing and dancing from a young age and began performing with her local dance group. At the age of 6, she was inspired by her elementary school teacher who had a piano in her classroom and would often sing and dance with her students; Dakota wanted to try out music for herself and began playing piano right away. After a few years, she moved to guitar. Her love for music has continued to grow and she is now married to her singer/guitarist husband, Ryder Morris, and the pair love to record original music together. Dakota loves playing her ukulele and guitar for her students. -"I love having a chance to inspire kids to get into music from a young age, just like my teacher did for me all those years ago!"
Image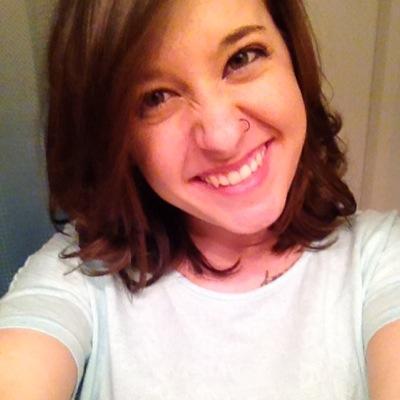 Ms. Stephany
Teacher, Orange County
Stephany grew up outside of Atlanta, Georgia surrounded by music. She was handed a violin and started singing at a very young age and developed a passion for music early in life. She is definitely no stranger to the stage, either. Whether it was singing, acting, or playing violin, she has been performing her whole life. High school brought a lot of new experiences with music! The violin was exchanged for a guitar and performance opportunities multiplied. She performed solo twice at Walt Disney World, sang with the Atlanta Symphony Orchestra, performed with a band in a national competition that took first place and involved herself deep into musical theatre. She then migrated up north to Ohio for college and earned her BA in Early Childhood Education, all while keeping music close. She was involved in many ensembles, studied voice privately, and was a member of a touring band that represented her university. Before moving to California to fulfill her dreams of working and performing at Disneyland, she taught at an inclusive preschool in Nashville, TN. She has always believed that music has such a strong impact in a young child's life, and is thrilled to have the chance to share music with eager children through My Music Workshop!
Image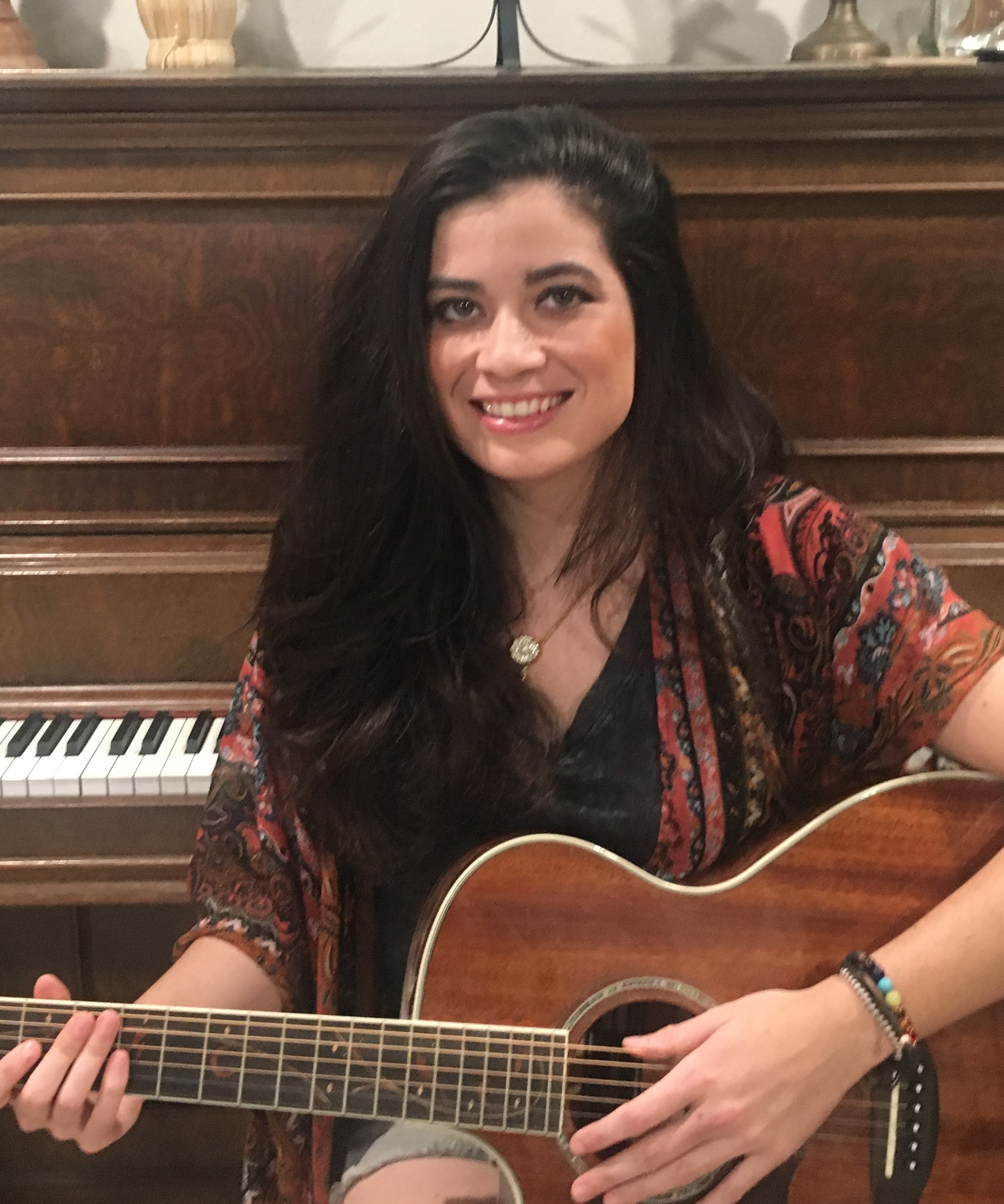 Ms. Chloe
Teacher, San Diego
I began playing piano at the age of 6. Throughout elementary school and Jr high, guitar and drums were introduced to me and I had the privilege of playing music for children at my community church. In high school I became the music leader for their outreach programs. Today, I regularly write and record my own music with guitar, piano, and percussion as the main focal point of my musical expression. I am currently attending college to complete my degree in music therapy, and strive to enrich the lives of others through the therapeutic benefits of music and sound.
Image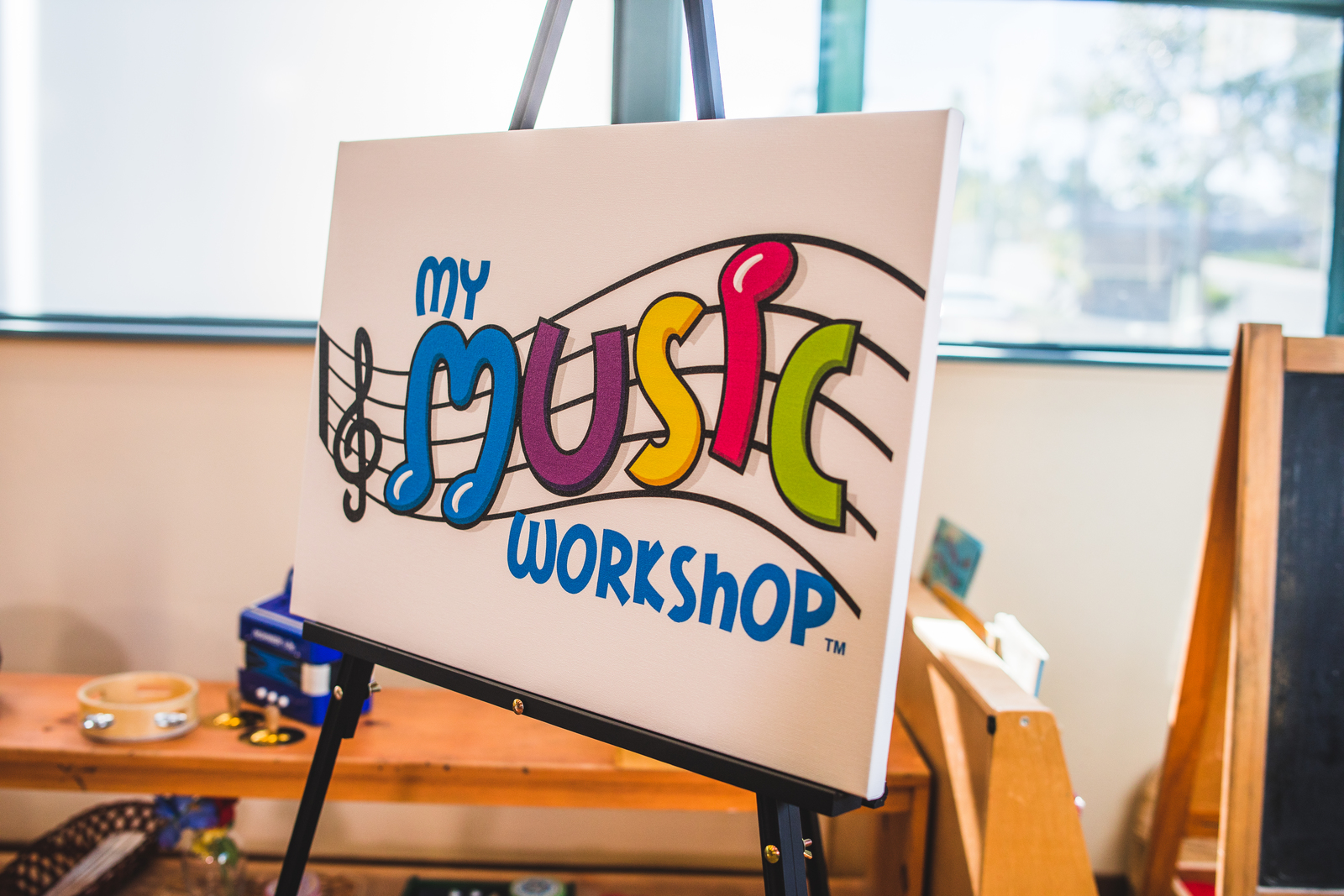 San Diego-Ms. Jessie, Ms. Jenna, Mr. Edison
Orange County-Ms. Kathy