Image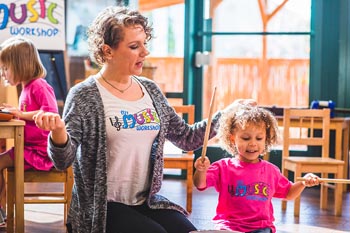 Our Teachers
All of our teachers are trained and certified to teach our age appropriate curriculum and are real musicians!
Image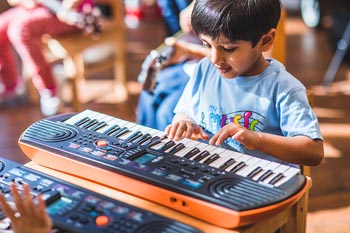 Enroll today
Join us for a one of kind music education experience! Click below to sign your child up for weekly classes.
Image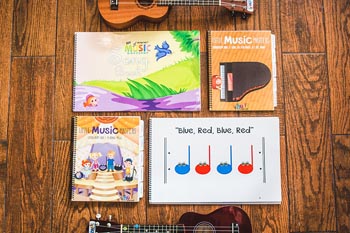 Our Online Music School
Learn music using our online program.
What do we do?
Learn more about our program here
See What People are Saying
Many of our younger students can identify notes and have even begun reading music; it's very cool to see! What a unique and fun approach to learning music. I've never seen anything else like this and it really works!


Darla R. | Preschool Principal, San Diego, CA
See What People are Saying
We love My Music Workshop! Our daughter has so much fun exploring different instruments, playing musical games, learning about music and expressing herself through music. She has developed an interest and appreciation for music and she is a much more confident well rounded little girl. Thank you My Music Workshop!!


Anita W. | Parent
See What People are Saying
My Music Workshop has been a fantastic experience for my preschooler. He comes home singing songs and telling me all about his favorite part of the school day – MUSIC CLASS! His music teacher engages the kids with the most adorable songs and gives them an opportunity for self-expression. He has been introduced to all kinds of instruments, which has inspired him to want his own violin. He loves his music classes so much that we had My Music Workshop entertain the children at his birthday party. What a huge success! The kids and parents loved it! I am so thankful that My Music Workshop has tapped into, and even further encouraged, my son's love for music.


Gina M. | Mom
See What People are Saying
My Music Workshop is educational and FUN! Our four year-old son has learned basic music theory, rhythm, and gained exposure to various musical styles. He looks forward to music class every week at his preschool. We're very fortunate that his preschool provides an opportunity for music education!


Sydney and Brian J. | Parents
See What People are Saying
Our daughter has thoroughly enjoyed attending Music Class and has learned much. When I ask her what instruments are being played she always identifies them correctly. She tells me about the different notes she knows and has written them for us too. She enjoys playing the instruments in class, particularly the guitar.


Kate B. | Mom
See What People are Saying
...You have really opened their eyes to the world of music..." -Erin P "Music Class is always the highlight of our son's week. Thank you for teaching him so much!


Christine O. | Mom